Apartments Nika - Srima
Wireless internet
Spend a pleasant vacation in our apartments next to the sea, with the pebbly beach infront, teraces providing shade, a yard filled with vegetation and a option of a evening beach walk to Vodice center, where you will find a tourist event every night .
This beach is right in front of our house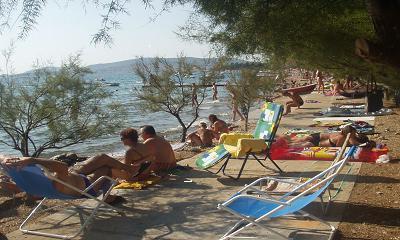 We offer apartments in our two houses
situated in our yard.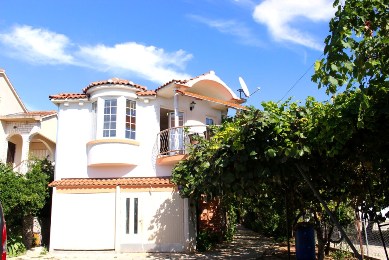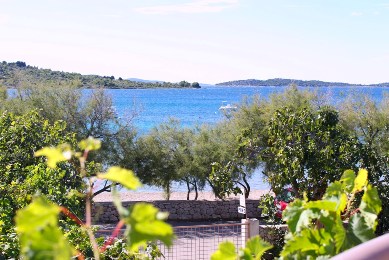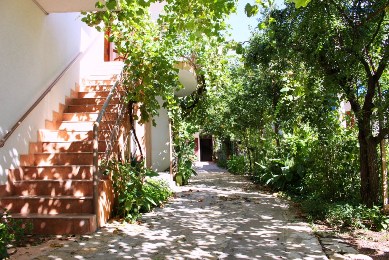 The beach has a special sunbathing place made of concrete with the ? tamaris? trees giving natural shade to it. The sea gradually gets deeper and is therefore very convenient both for small children and adults. A number of islands situated on the other side of the coast, the island of Prvić being the closest, makes the area particularly suitable for water sports. Every apartment has one parking space available in our yard.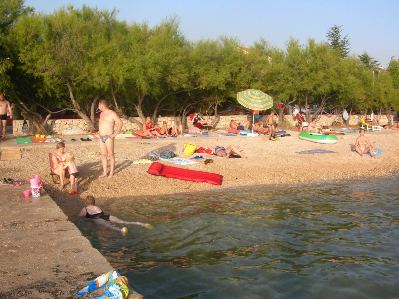 All the apartments have a TV, refrigerator, cooking stove and most of them have air condition, mikrowave and a beautiful view of the sea. If you have a boat, we can provide you a berth on a bouy. You will be offered with some fine home-made wine, olive oil and rakija.
SRIMA is a small village in the vicinity of Vodice. Our house is located right along the sea on the way from Srima to Vodice. Vodice is about 2km far from our house.
In our first house we offer four apartments
and one Studio apartment:
Nika studio 1C - 2 person
Bedroom with kitchen, bathroom and balcony
AIRCONDITIONER
Nika 1A - 4 person
2 bedrooms, livingroom, kitchen, bathroom, extra WC and terrace
AIRCONDITIONER
Nika 1B - 2+2 person
Bedroom, livingroom with kitchen, bathroom and terrace
AIRCONDITIONER
Nika 1D - 2+2 person
Bedroom, livingroom with kitchen, bathroom and terrace
AIRCONDITIONER
Nika 1 - 2+2 person
1 bedrooms, livingroom with kitchen, bathroom and terrace AIRCONDITIONER
Nika 6 - 2 person
Bedrooms with kitchen, bathroom and terrace
AIRCONDITIONER
---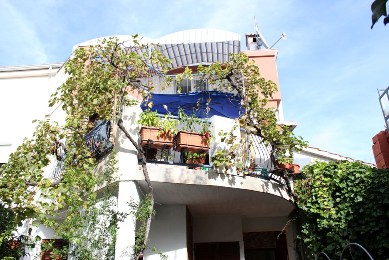 In second house we offer four apartments :
Nika 2 - 4 person
2 bedrooms, kitchen, bathroom and terrace
AIRCONDITIONER
Nika 3 - 2+2 person
Bedroom, livingroom, kitchen, bathroom and terrace
Nika 4 - 4 person
2 bedroom, kitchen with dining room, bathroom and terrace
AIRCONDITIONER
Nika 5 - 3 person
Bedroom, livimgroom, kitchen, bathroom and terrace
AIRCONDITIONER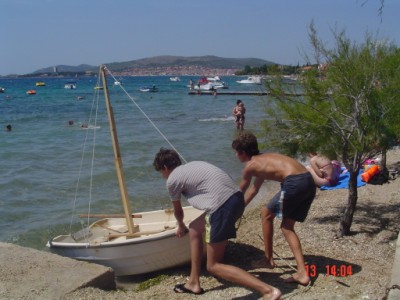 SRIMA